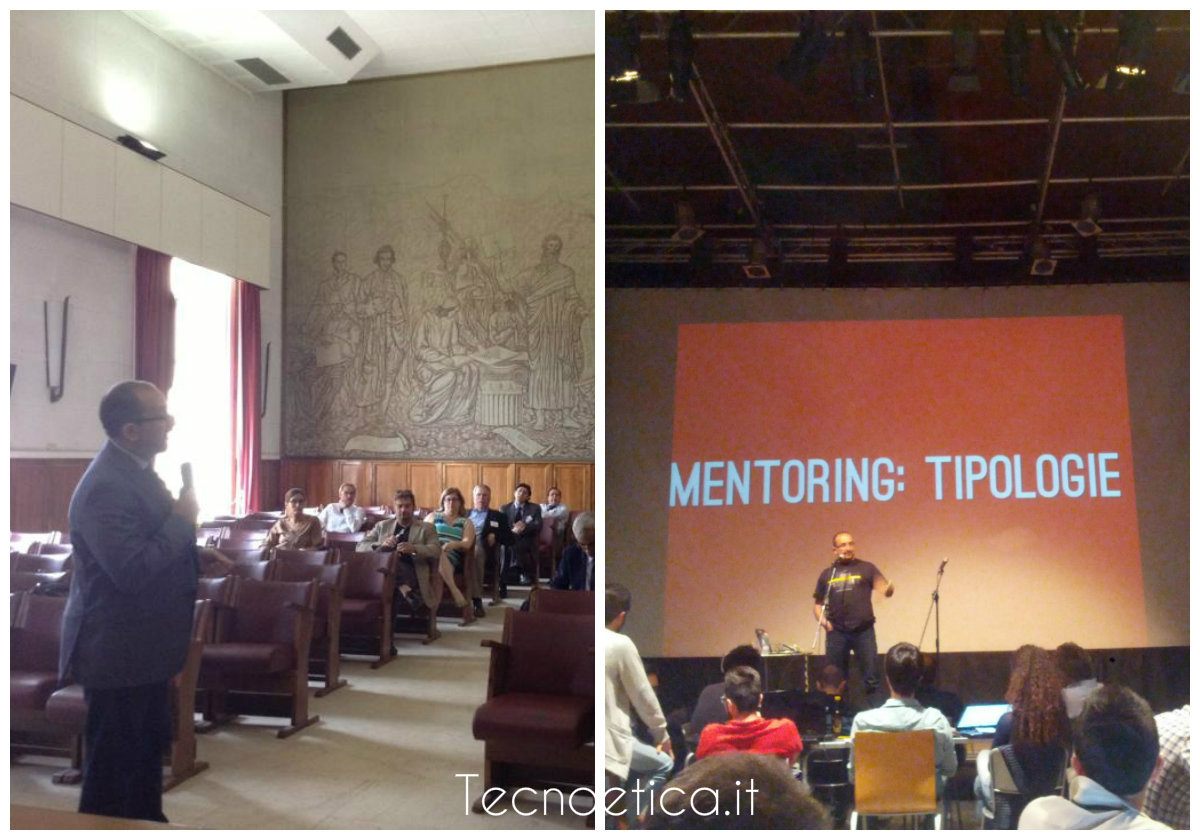 La settimana appena trascorsa mi ha visto come "protagonista" della scena startup catanese con due eventi distinti.
Il primo è stato il First International Entrepreneurship Research Exemplar Conference (23-25 maggio 2013) organizzato da Sharon A. Alvarez (Ohio State University), Jay B. Barney, (University of Utah), Giovanni Battista Dagnino (Università di Catania) Rosario Faraci (Università of Catania) presso il  Dipartimento di Economia e Impresa dell'Università di Catania e focalizzato su questo tema: Entrepreneurial Ecosystems and the Diffusion of Start-ups.
Il panel che mi ha visto coinvolto ed organizzato intorno al tema della costruzione di un efficace ecosistema delle startup, aveva fra i suoi relatori: Massimo Colombo, Salvo Mizzi, Flavio Fazio.
Io ho presentato un intervento ("The Catania Ecosystem") in cui spiegavo – dal mio punto di vista – quali sono le componenti sociologiche alla base dello startup ecosystem catanese, e mi sono così trovato a citare esperienze come Territorio e Impresa, Startup CT, l'acceleratore WCAP di Catania.
Qui in basso le mie slide
Created with Haiku Deck, the free presentation app for iPad
Il secondo evento è stato lo Startup Weekend (24-26 maggio 2013), giunto a Catania alla seconda edizione.
Il mio ruolo in questo evento è stato di mentor (una specie consigliere) per strutturare i progetti assieme a una supersquadra che vedeva gente del calibro di Marco Marinucci (Mind the Bridge), Silvia Foglia (DigItaly), Leonardo Camiciotti (TopIX), senza dimenticare l'anima del progetto intrecciato con StartupCT: Peppe Sirchia, Mario Scuderi, Antonio Perdichizzi.
Il format di questo evento internazionale è piuttosto noto: un manipolo di giovani (a Catania: 150 circa) che in 54 ore provano a creare una startup mettendo insieme idee, persone e competenze.
L'evento prevede delle sessioni intensive di lavoro di gruppo intervallate da speech e occasioni di networking.
Se volete avere un resoconto dell'evento, vi consiglio l'articolo apparso su CTzen di Perla maria Gubernale.
Io ho calcato il palco degli speech assieme a Marco Zamperini (anche lui mentor, conosciuto nel giro col nick di funky professor).
[AGGIORNAMENTO 30-05-2013]
Un punto di vista interessante e dettagliato sulla giornata è il pezzo di Marco apparso su CheFuturo.
[END AGGIORNAMENTO]
Marco a partire da un video delle Iene con protagonista la sua figlioletta nel ruolo – azzeccatissimo – di nativa digitale, ha illustrato la forza delle idee e della voglia di mettersi in gioco quando si affronta il tema delle startup.
Io ho cercato di virare in maniera diversa il discorso provando a fare una tipologia semiseria dei mentor ("Mentor: tipologie), giocando sul fatto che i ragazzi startupper avrebbero potuto trovare il proprio mentor (si, anche il sottoscritto).
Qui in basso le slide.
Created with Haiku Deck, the free presentation app for iPad
Per il resto cosa dire?
Catania è davvero diventata la città del sud con la più attiva scena startup.
Ed io sono molto contento di farne parte 🙂